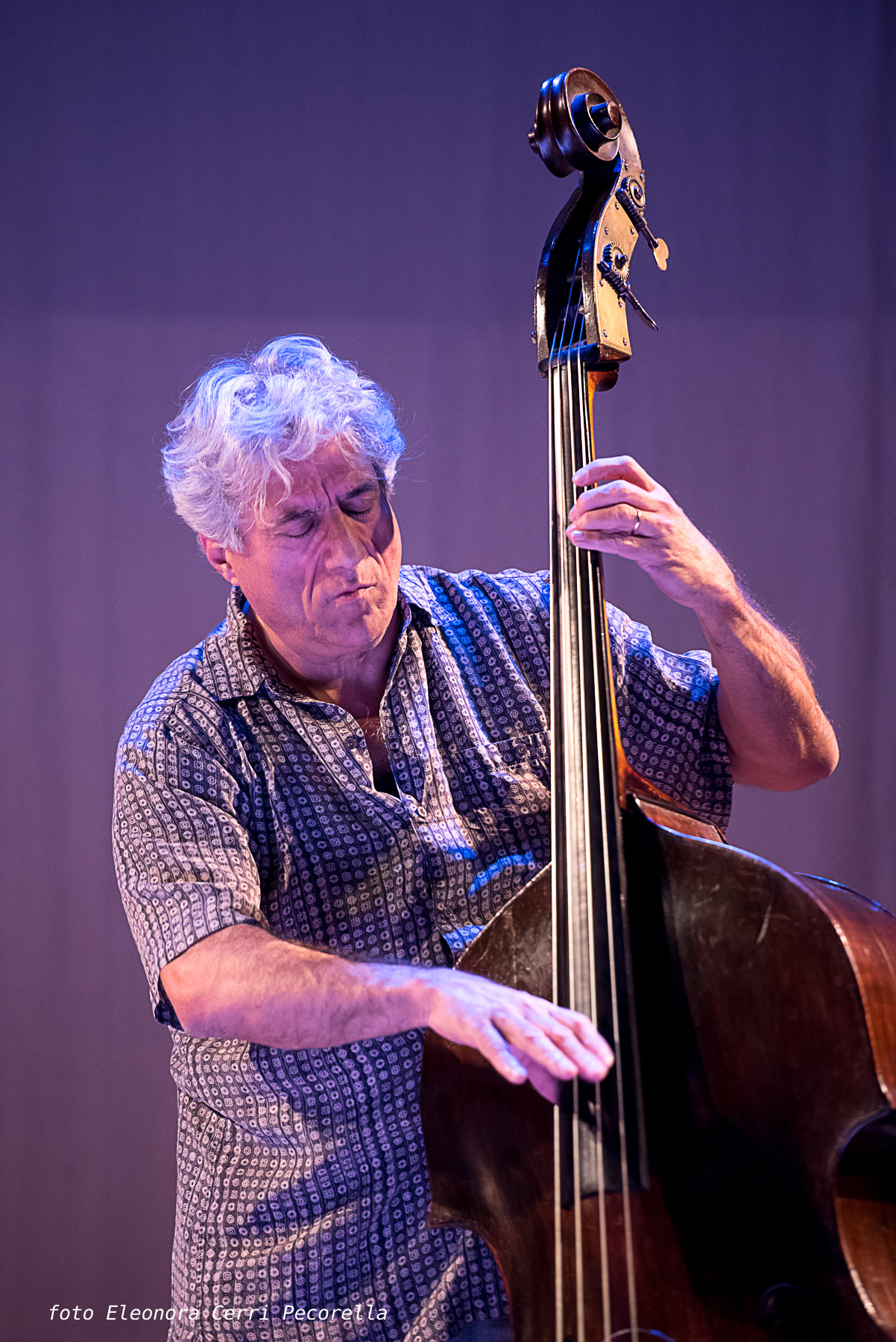 Gianfranco Tedeschi

Was born in Mentana (Rome) and has been active for many years, as musician and organizer.

He graduated in double bass and studied analysis and composition at the conservatory in Rome.
He leads workshops for composition and improvisation at the Matera conservatory.

He has played with:

Wadada Leo Smith, Tim Hodgkinson, Mike Cooper, Thomas Lehn, Tristan Honsinger, Michael Thieke, Ab Baars, Ig Hennemann, Wolfgang Fuchs, Alvin Curran, Mario Schiano, Sandro Satta, Sebi Tramontana, Roberto Bellatalla, Giancarlo Locatelli, Giancarlo Schiaffini, Filippo Monico,  Massimo Falascone, Eugenio Colombo, Gianni Lenoci, Toni Rusconi, Bill Smith, John Tilbury,
Ken Hyder, Mark Dresser, Barre Phillips.

He played and toured throughout: Spain, Switzerland, England, Russia, Hungary, Portugal, Belgium, France, Austria, Greece, Holland, Germany, Algeria, Japan.