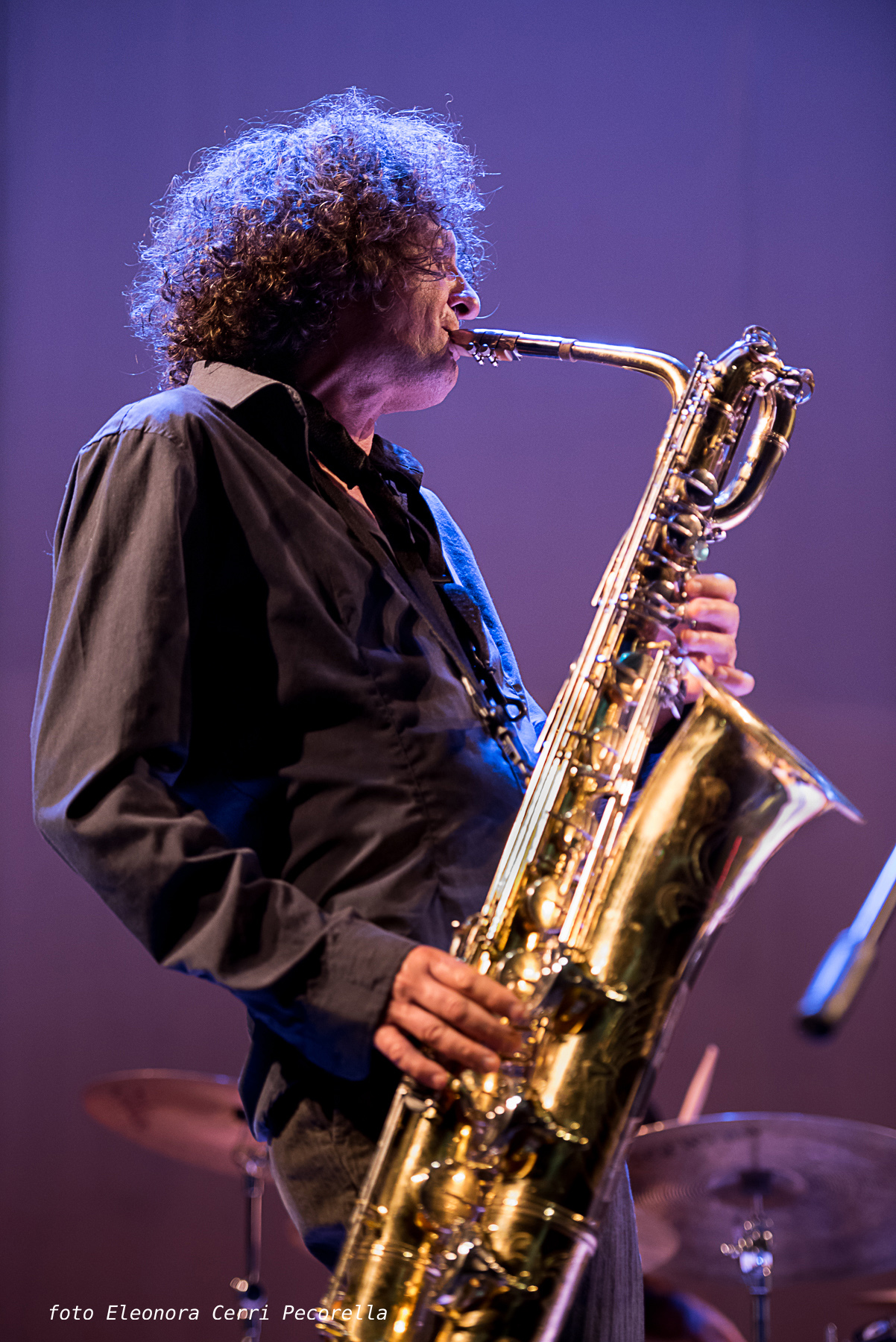 ERRICO DE FABRITIIS
He graduated at the Pescara Music Conservatory.  He lives in Rome, where he is active as musician and organizer. He is a founding member of groups such as: Improgressive, Pegasys Quintet, Roots Magic, Kammer Muzik and others.
He has played in concert and recorded with: 
Giancarlo Schiaffini, Jack Wright, Ab Baars, Mike Cooper, Eugenio Sanna, Edoardo Ricci, Gianni Trovalusci, Sebi Tramontana, Antonio Borghini, Antonio Iasevoli, Lisa Mezzacappa, Ava Mendoza, Ig Henneman, Mark Segger, Mauro Orselli, Francesco Lo Cascio, Cristiano De Fabritiis, Alberto Fiori, Alípio Carvalho Neto, Pasquale Innarella, Sabir Mateen, Stefano Giust, Biagio Orlandi, Lelio Giannetto, Elio Martusciello, Ermanno Baron, Antonio Apuzzo, Massimo Bognetti, Giulio Maschio, Lello Colombo,  Tim Hodgkinson, Michael Thieke, Claudio Sbrolli, Noel Taylor, Luigi Desiderio Rossi, Renato Gattone, Lorenzo Tucci, Marco Di Gasbarro, Massimo Giuntoli, Eugenio Colombo, Luca Tilli, Nicola Raffone, Tony Cattano, Giancarlo Nino Locatelli, Daniele del Monaco, Luca Venitucci, Tran Quang Hai.
He played at festivals and clubs like:
Konfrontationen (Nickelsdorf) London Jazz Festival (London) Bacau Jazz Festival (Bacau) Jazz im Goethe-Garten (Lisboa) Pinocchio Jazz (Firenze) Casa Del Jazz (Roma) Teatro Vascello (Roma) Iklectik (London)