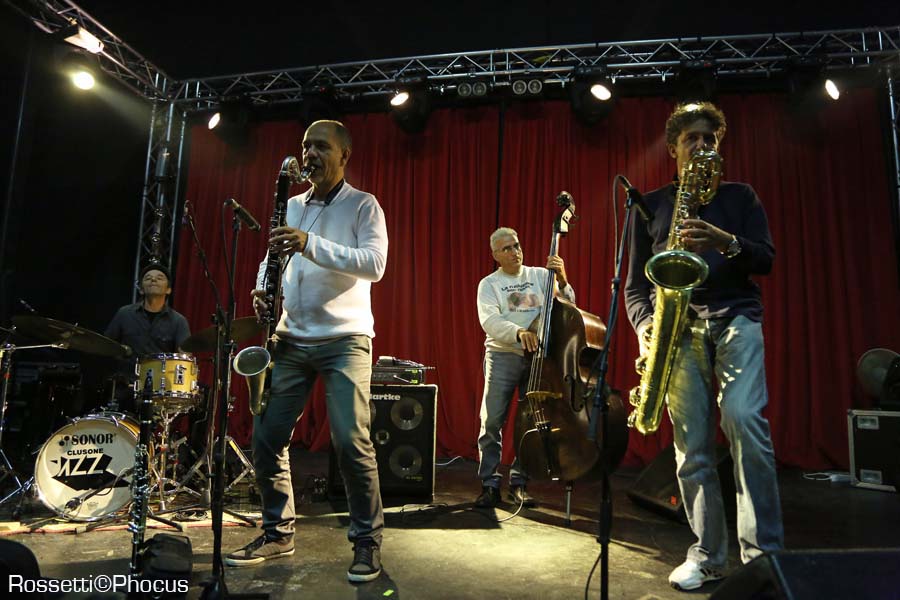 Foto Luciano Rossetti-PHOCUS
Druso, Ranica (Bergamo), 11 ottobre 2017
Non solo per chi segue l'attualità delle avanguardie ma anche per chi ama un repertorio più legato alla storia del country blues, l'occasione di poter ascoltare i Roots Magic in concerto era ghiotta e il pubblico accorso è stato ben motivato a raggiungere il club, in una zona industriale e non facile da trovare senza adeguate segnalazioni.
Ma la serata, che si rivelerà ben riuscita, era una delle rare e imperdibili occasioni di poterli ascoltare dal vivo e nella condizione ottimale per esser travolti dall'energia scaturita dalla musica del quartetto romano, di passaggio a Bergamo in un tour di quattro date nel nord Italia.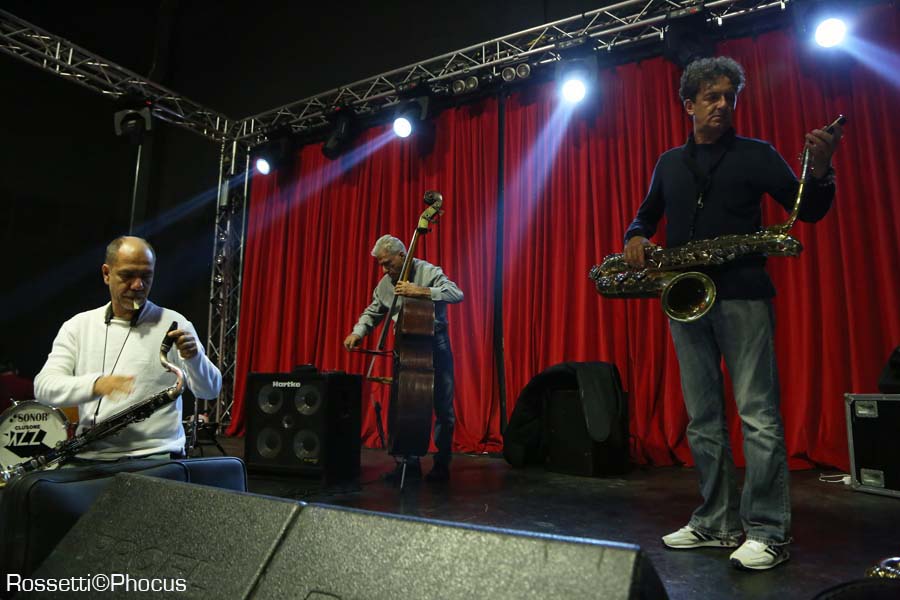 L'obiettivo era presentare il nuovo album «Last Kind Words» (Clean Feed), che prosegue nel magico sincretismo tra la tradizione del blues e la contemporaneità dell'improvvisazione iniziato con il precedente «Hoodoo Blues & Roots Magic» e qui riproposto in una fusione magmatica che ribolle nella front-line: Alberto Popolla al clarinetto e clarinetto basso ed Errico De Fabritiis al sax contralto e baritono.
La sezione ritmica, con Gianfranco Tedeschi al contrabbasso e Fabrizio Spera alla batteria, scalda ancor più l'atmosfera, potenziata dalla poliritmia e dai colori timbrici intensamente ricchi di ombre e chiaroscuri.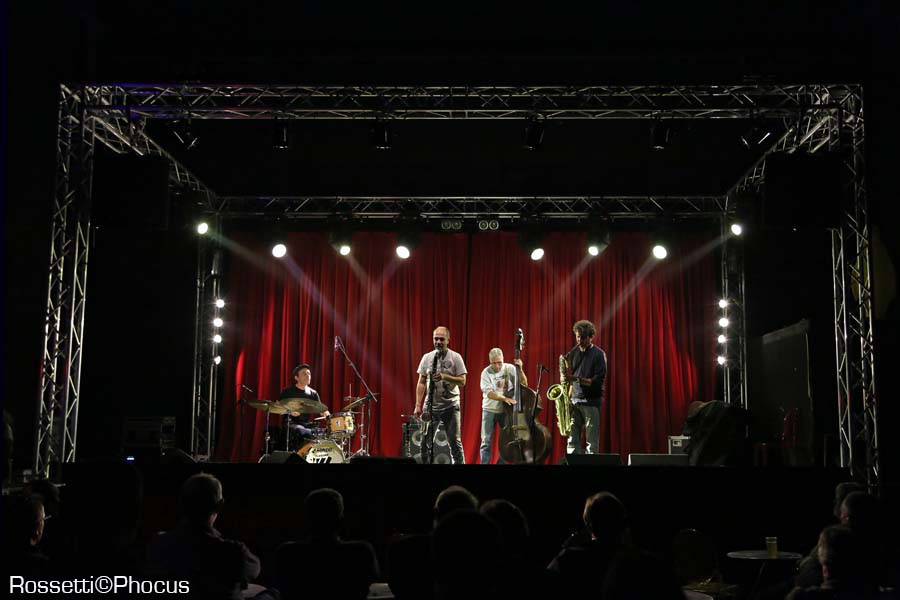 Fin dal primo brano in scaletta, Last Kind Words, uno dei soli sei pezzi composti dalla cantante e chitarrista di country bluesGeeshie Wiley  e inciso nel 1931, è chiaro l'imprinting stilistico di una inconsueta fusione tra tradizione e free, molto coinvolgente per l'immediatezza comunicativa che erompe da arrangiamenti arditi e ben costruiti.
Il concerto prosegue con brani tratti dai due album: Down The Dirt Road Blues di Charlie Patton (1929), Dark Was The Night di Blind Willie Johnson (1927) e November Cotton Flower di Marion Brown (1979), che ci restituiscono intatta la poetica del blues e la tensione emotiva delle atmosfere evocate anche con la ricerca di una precisa scelta estetica e di sapienti competenze strumentali.
L'intreccio con la storia avanza in tempi più recenti con The Hard Blues di Julius Hemphill, Unity di Phil Cohran, Old di Roscoe Mitchell portandoci negli anni della rivalsa artistica afro-americana degli anni Sessanta con la AACM di Chicago e il Black Artists Group (BAG) di St. Louis, a sua volta radicata nel blues, potenziata da contenuti politici e con forme rhythm and blues.
Lo studio approfondito del fraseggio, del suono e delle dinamiche che da anni il quartetto persegue, saldato con la consapevolezza storica e il controllo delle intensità con la perfetta tecnica, ci appassiona alla musica di uno dei gruppi di spicco della scena dell'avanguardia italiana.
Monica Carretta